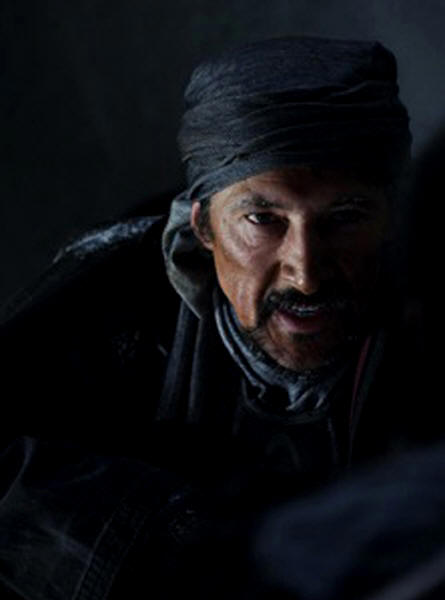 Change of Focus: Peter returned to medical school as of August 2011, so acting will take a slight back seat for a while.

Peter will keep his agents informed of his availability for possible projects, so please continue to direct all enquiries to them.

---

Boston Marathon - 10/26/13 - Peter announced that he would be running the Boston Marathon on April 21, 2014 in support of the Boston Children's Hospital. During his work in pediatrics with his rotation this past summer, he saw children who would be referred to BCH for further treatment, so he has a personal interest in this. Peter of part of the BCH's Miles for Miracles program, which helps to fund their pediatric care, research and training. Peter has set his initial goal at $10,000 so any and all donations to the cause are gratefully accepted. You can donate at Peter's Miles for Miracles page.
---
10,000 Days: An upcoming Web series, 10,000 Days is an apocalyptic tale set in the near future following the lives of the survivors of Earth after a devastating meteor strike. Peter plays Remy Farnwell, the patriarch of an outcast clan fighting for survival against the harsh climate that now batters the Earth. The series will show on Metacafe.com beginning Monday, Oct. 28, 2013 at noon (Pacific time). Twitter chats will follow the episodes. For more information visit the series Web site: http://2310k.com/
10,000 Days also has a Facebook page you can like for additional information and also follow them on Twitter. A new trailer for the series is available through Facebook, as are many photos from the first episode.
---

W
ar of the Worlds: Goliath:
Update: Oct. 26, 2013 - W
hile this animated film project has seen limited release with it being shown concurrent with ComicCon San Diego in 2012, it has not yet been released in the US nor is it available on DVD yet.
http://www.wotw-goliath.com/
---
Peter's Blog
is up at the PWFC web site. He is regularly sending videos with updates about school and the marathons as well as answering questions. Be sure to check them out. Blog